The biggest game news for May 26, 2022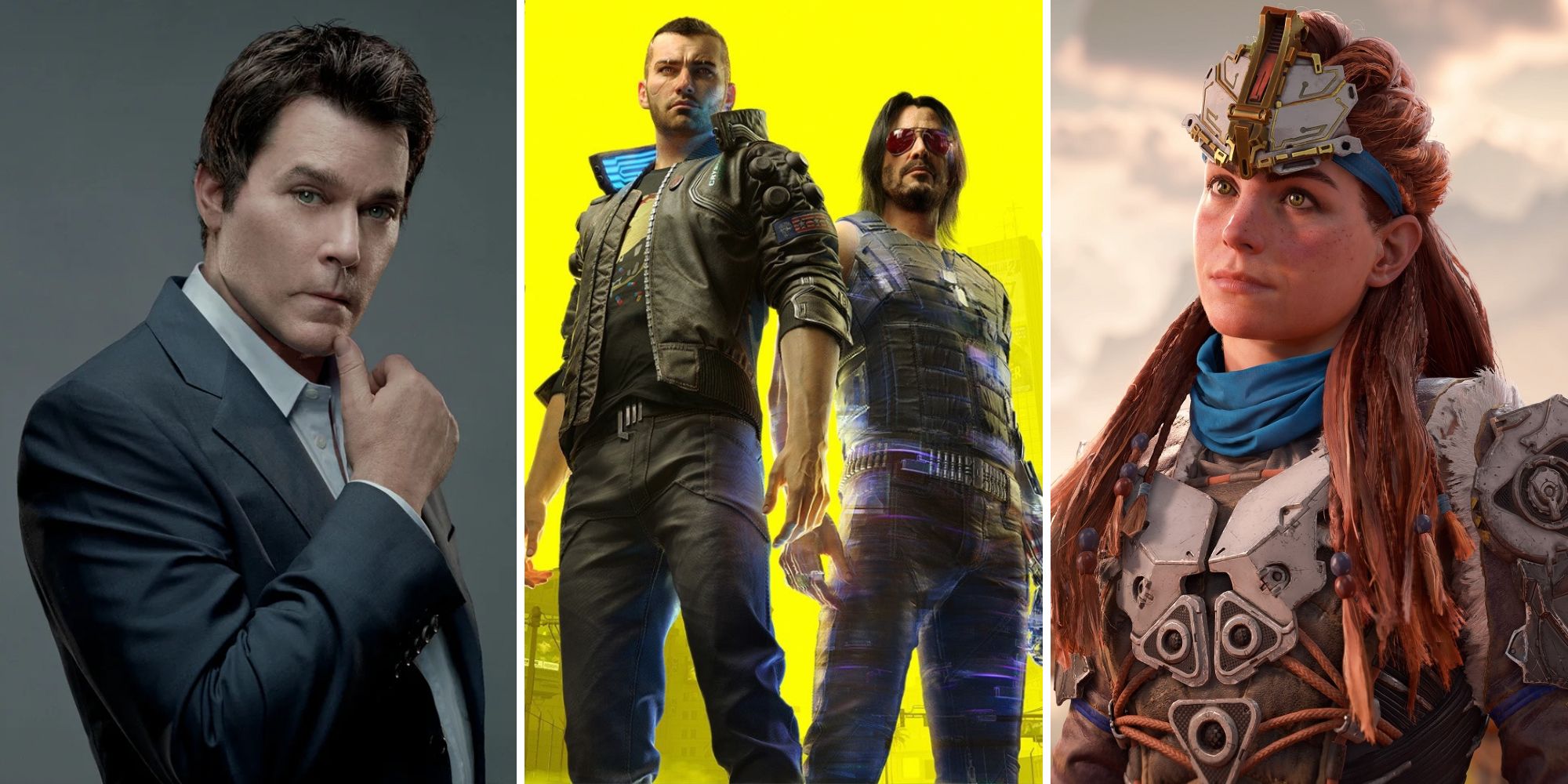 Horizon Zero Dawn and Gran Turismo are getting TV shows, and the plot for Cyberpunk 2077's first expansion has apparently leaked.
It was a day of mixed emotions today as while we have lots of exciting news to bring you, it has also been announced that Hollywood legend Ray Liotta has passed away.
Our other main stories today include Sony's announcement that it has Horizon Zero Dawn and Gran Turismo TV shows in the works, and that the entire plot for Cyberpunk 2077's first expansion has apparently leaked. All this and more if you read on.
Ray Liotta, voice actor for Tommy Vercetti, has died
We said goodbye to a Hollywood and gaming legend today as Goodfellas and GTA: Vice City star Ray Liotta sadly passed away at the age of 67. We don't know the details of Liotta's death, but it's been reported that the actor died in his sleep in the Dominican Republic while filming his new movie Dangerous Waters. Most people will know Liotta for his movies, with his performance as Henry Hill in Goodfellas being his starring role. However, Liotta also left his mark on the video game industry by voicing the protagonist of GTA: Vice City, Tommy Vercetti.
Related: GTA 6 Should Ditch The Glorified Version Of A Life Of Crime For A More Impactful Story
Cyberpunk 2077 Official Promo CGI Teaser with V-shot from the car
Cyberpunk 2077's first expansion apparently leaked, main quest revealed
CD Projekt Red is currently working on Cyberpunk 2077's first expansion. It's not expected to drop until 2023, but we got some potential plot details for the expansion earlier today through a reported leak. The expansion will include seven main missions and will focus on Songbird, a character recently discovered by dataminers. Hundreds of leaked lines of dialogue suggested that players will visit two previously inaccessible areas of Night City, and the game's ending also appears to have been changed to reference the expansion.
Sony has Horizon Zero Dawn and Gran Turismo TV shows in development
Sony appears to be all-in on movies and TV shows as it announced two new projects based on PlayStation properties currently in production. PlayStation CEO Jim Ryan has confirmed that Horizon Zero Dawn and Gran Turismo are both getting TV shows, joining other PlayStation properties such as Twisted Metal, The Last of Us and God of War. The Horizon show is set to air on Netflix, but we don't currently know where the Gran Turismo show is going.
The Mandalorian Season 3 Coming February 2023
It was also a big day for Star Wars fans, thanks to the Lucasfilm Studio Showcase panel. A number of Star Wars-related projects were revealed at the event, though arguably the biggest news is that The Mandalorian season 3 will premiere in February 2023 on Disney Plus. A more specific release date wasn't provided, but at least fans have a pretty general idea of ​​when we'll be able to see Grogu back on our TV screens.
Microsoft executives accused of 'verbal abuse and sexual harassment' in new report
A little serious news to end now, since several Microsoft executives have been accused of "verbal abuse and sexual harassment". Alex Kipman, Terry Myerson and Tom Keane have all held senior positions at Microsoft and were all mentioned by name in a recent report. Most of the report, however, focused on Kipman, as the HoloLens inventor was accused of sexual harassment, creating "a culture that diminishes women's contributions", and even allegedly had "chaperones" to monitor his behavior.
Next: There's A Disco Elysium Novel, But You Probably Can't Read It
Ugly Sonic just made Sonic fans very silly
Read more