Soccer Rally is a Rocket League-like mobile game released on July 24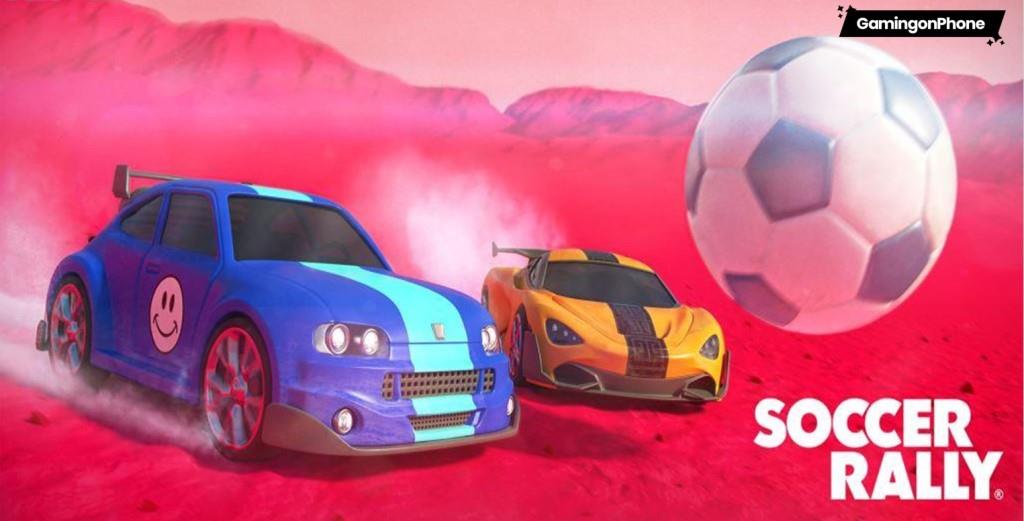 soccer rally is a 2v2 arcade car-football stock game developed by Lava Skull LTDready to go out July 24. Game features and elements resemble the famous rocket league which was developed by epic games. Enjoy playing a really intense and fun football action game in an online multiplayer.
Develop your skills and become a street legend in the game
Soccer Rally offers an intense 2v2 arcade car game with the motive of putting soccer in the goal post. There are a total of 33 unlockable skills in the game with many featured fast cars which as you progress through the game you will gain access to unlock.
The graphics are top notch with smooth and easy to play controls. You need to hone your skills in order to climb the ranks of the game. Master your skills and work on your defense and strike to beat your opponents in the game.
The game offers you different cars with unique designs and abilities. Choose your favorite route and have fun scoring goals. Apart from the unique car designs, they also come with different specs and handling which makes Soccer Rally more interesting and intense. Fight with your intrinsic opponents in a closed arena and become a legend.
Join the quest to become a football rally champion
soccer rally is scheduled to release worldwide on July 24, 2022. Both Android and iOS players can enjoy this new arcade car soccer action game by downloading the game from their respective Google Play and App Stores.
What do you think of the release of Soccer Rally by Lava Skull LTD? Let us know in the comments below
For more mobile gaming news and updates, join our whatsapp group, Telegram Group, Where Discord Server. Also, follow us on Google News, Instagramand Twitter for quick updates.