Shipment of coal to power sector increases 27 pc to 59.73 MT in October, Auto News, ET Auto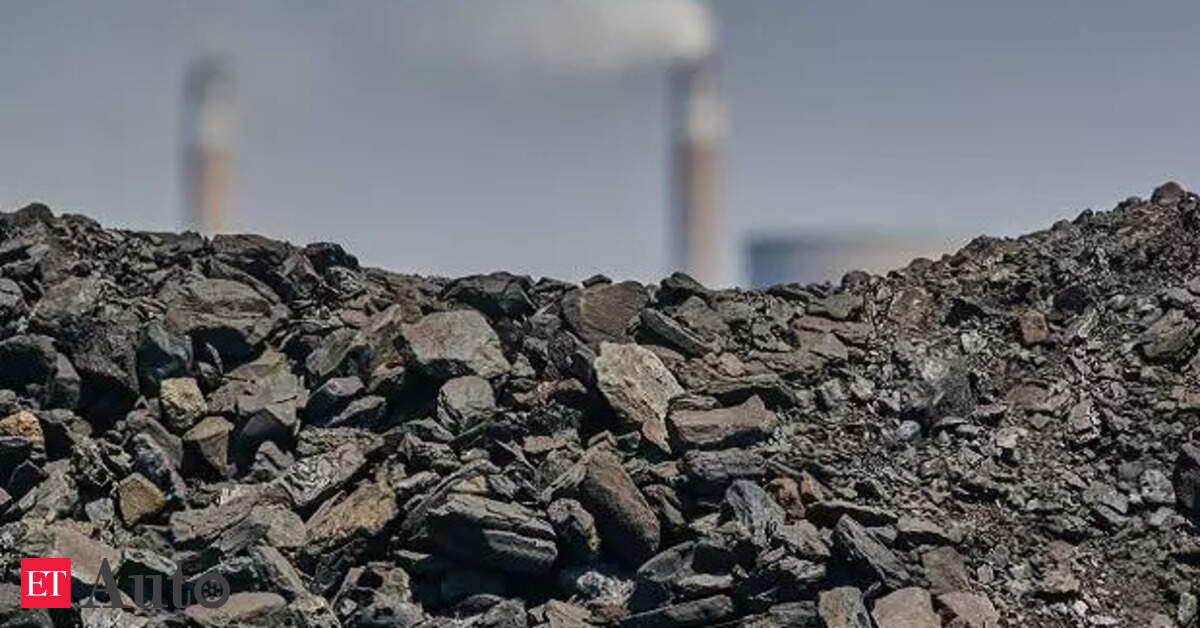 Coal shipments to the power sector increased 27.13 percent to 59.73 million tonnes (MT) in October, due to a surge in demand for electricity amid a backdrop of unprecedented increase in import prices.
The country's many thermal power plants were facing a crisis as a result of low stocks of coal upon exit.
The electricity sector's coal supply was 46.98 MT in October last year, according to government data.
However, the supply of coal to the spongy iron sector declined by 29.2 percent last month to 0.46 MT, from 0.65 MT in the corresponding month a year ago.
Fuel shipments to the cement sector fell to 0.47 MT in October, from 0.68 MT in the previous year period.
In other sectors as well, except steel and cement, the supply of coal also fell to 4.19 MT last month, from more than 6.71 MT last year.
Recently, the trade union minister of coal, Pralhad Joshi, had asked Coal India Ltd (CIL) and its subsidiaries to "do everything possible" to ensure at least 18 days of coal stock at thermal power plants by the end of November. .
India's coal accounts for over 80 percent of the national coal production.
CIL has favored the temporary supply of coal to electricity producers in order to reconstitute with them the decreasing stocks of coal.
He also asked the CMDs of the coal PSUs "to formulate revised goals and a detailed strategy to achieve this goal," the coal ministry said in a statement.
The minister said that international coal prices had more than tripled in recent times, leading to a 38 percent reduction in coal imports to India. In addition, demand for electricity increased by 24 percent "indicating robust economic growth," he noted.
The minister had recently visited coal mines in Chhattisgarh and Jharkhand amid concerns over a coal shortage in the country and its impact on the electricity supply.
Earlier on October 13 he visited the Dipka, Gevra and Kusmunda coal mines in Chhattisgarh and on October 14 he visited various mines owned by Central Coalfields Ltd (CCL) and Bharat Coking Coal Ltd (BCCL) in Jharkhand .