Prime Gaming's latest free titles include Star Wars: Squadrons, Ghostrunner, and Alien Isolation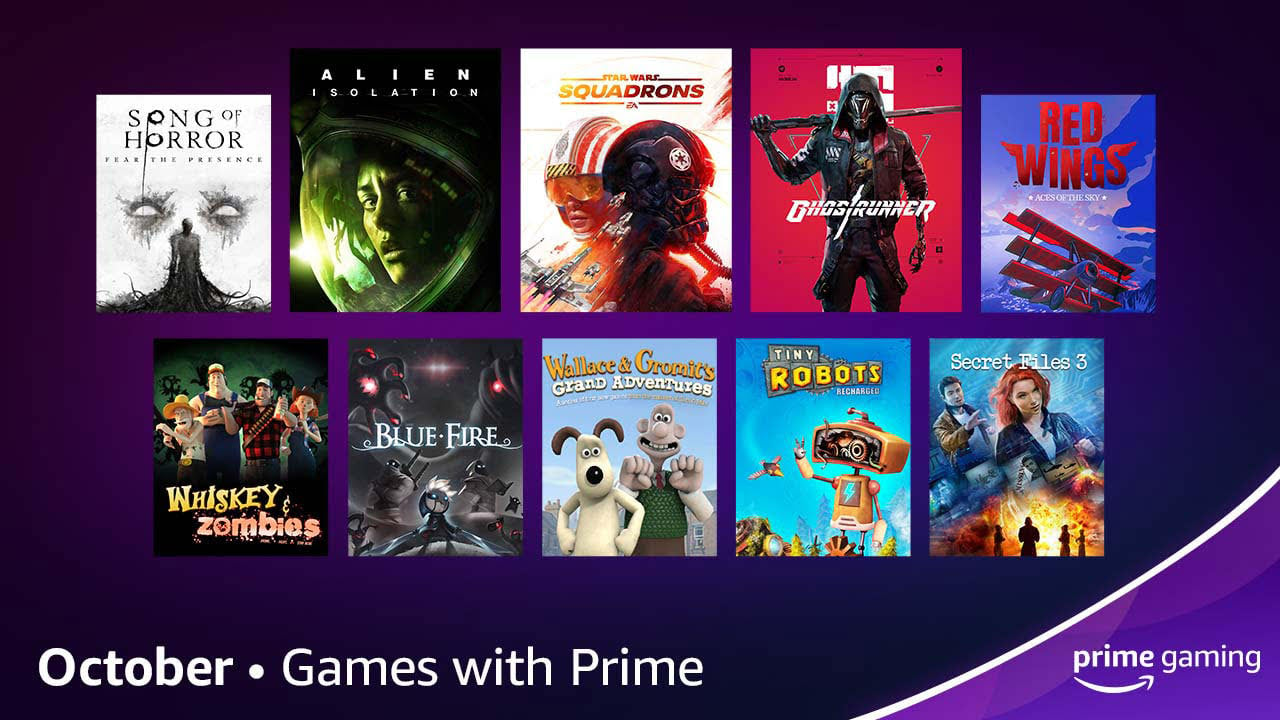 Amazon has unveiled the latest set of giveaways available to Prime Gaming members.
Available as part of an Amazon Prime membership, Prime Gaming offers members free PC games to keep and exclusive in-game content each month.
The free games for October 2021 are Star Wars: Squadrons, Alien Isolation, Ghostrunner, Song of Horror Complete Edition, Red Wings: Aces of the Sky, Wallace & Gromit's Grand Adventures, Blue Fire, Tiny Robots Recharged, Whiskey & Zombies: The Great Southern Zombie Escape and Secret Files 3.
Star Wars Squadrons – Official Gameplay Trailer
In October, Prime Gaming subscribers will also be able to access in-game content for Call of Duty, Apex Legends, Genshin Impact, League of Legends, and Destiny 2, among other games.
Amazon Games' New World launched on Tuesday, when it drew over 700,000 concurrent players on Steam, which resulted in some issues including extended wait times to enter a game.
The game's maximum concurrent player count has since reached 734,496. Only four titles have attracted more concurrent players: PUBG Battlegrounds (3,257,248), Counter-Strike: Global Offensive (1,308,963), Dota 2 (1,295,114 ) and Cyberpunk 2077 (1,054,388).
Amazon Games said Wednesday, "The enthusiasm for the launch of New World has been astounding, and we are deeply touched by the reception. This player response has exceeded our expectations for Aeternum Day 1 visitors, and we realize this is causing delays for some players entering the game.
"Our only goal right now is to get everyone to connect and play fast. We quickly add servers for each region as needed and update players as they become available. We're also fixing a few player login issues that caused the majority of longer wait times over the past 18 hours.
To celebrate the launch of the MMO, until November 1, Prime members can claim the first New World Pirate Pack, which includes an exclusive Pirate Character Skin and Pirate Stance Emote, as well as 5,000 Marks of Fortune – a premium currency used to purchase cosmetic items in the game store.