Popular Laptops with AMD FSR Support on Amazon India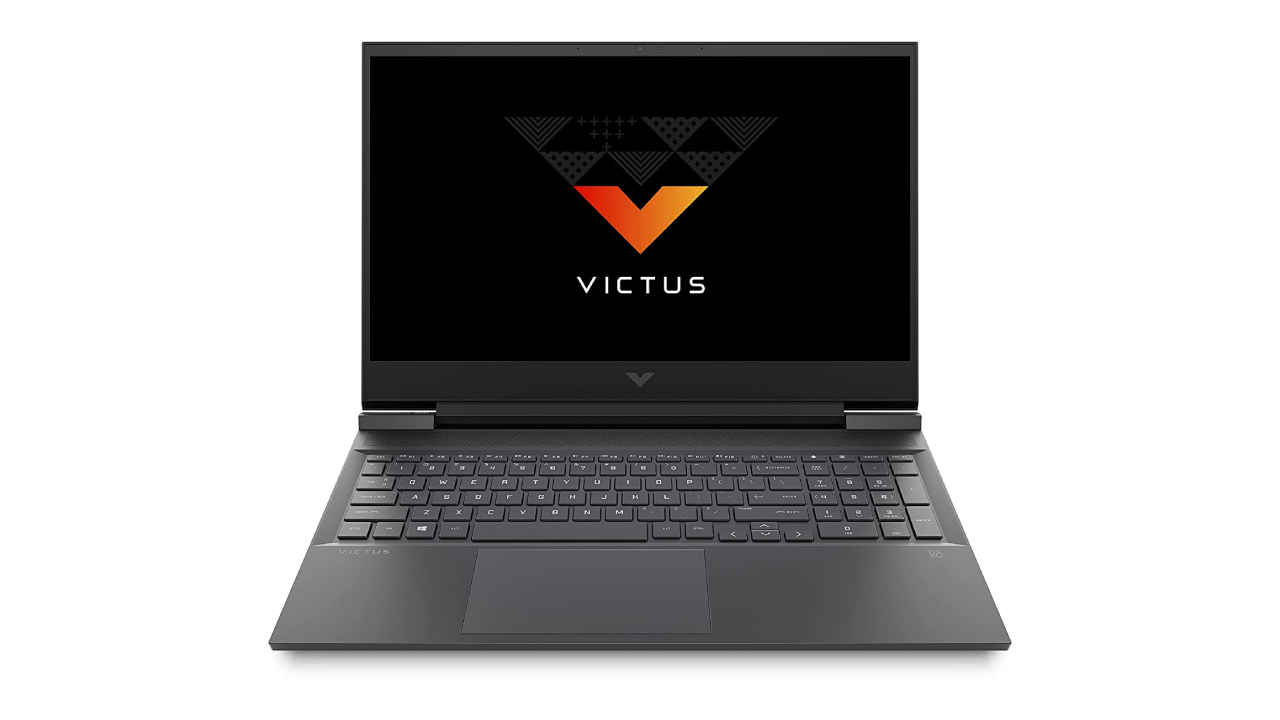 AMD FSR is a great technology that can improve overall gaming performance even on older graphics cards. Here are some laptops with FSR support.
With games becoming more and more graphically demanding these days, older and newer GPUs need to keep up. AMD's solution for this is FSR which stands for FidelityFX Super Resolution. This process requires some work from the GPU, but yields beneficial results. With AMD FSR enabled, you effectively get improved resolutions and frame rates. Coupled with ray tracing technology, AMD FSR delivers visually stunning experiences with smooth performance. The technology is quite similar to Nvidia's DLSS, which has been around for longer. If you're going for a new gaming laptop, here are some machines with gaming-enhancing AMD FSR.
HPVictus 16-e0162AX
The HP Victus has a large screen combined with a portable and functional chassis. The screen is a 16.1-inch FHD panel sporting minimal bezels on either side. Under the hood are AMD components – an RX 5500M mobile GPU paired with an AMD Ryzen 5 5600H processor. Together, they deliver high-end gaming performance and reliable everyday and professional use. The laptop has 8GB of RAM, but games can run on base memory specs thanks to AMD FSR. FSR helps improve visuals and game performance, especially with the RX5500M.
Lenovo Legion 5
This gaming laptop focuses on optimal cooling performance, which allows internal components to operate at full capacity. It has cooling vents on the sides and rear, which act as intake and exhaust ports for air. The internals – an AMD Ryzen 7 5800H and an Nvidia RTX 3060 benefit greatly from the constant airflow to deliver top-notch performance in gaming and professional tasks. Additionally, the 16GB RAM helps boost performance, while the 2TB SSD provides ample storage that is also quite fast. The screen helps increase the gaming experience – it is a 15.6-inch 165Hz refresh rate panel.
HP Pavilion Gaming
If you're looking for something a little more affordable, here's a gaming laptop from HP that fits the bill. The laptop offers users a combination of AMD and Nvidia internals – an AMD Ryzen 5 5600H, along with an Nvidia RTX 3050 GPU. The laptop's 8GB RAM is ideal for use cases daily, mid-level games with high graphics and multitasking. Gaming performance is enhanced using AMD FSR technology, which improves gaming by rendering it at a lower resolution and improving performance. The screen is a 144Hz refresh rate panel, which provides very good performance in FPS games.
MSI Gaming Bravo 15
This is a gaming laptop that can take your gaming to the next level. It has a fast screen, a very powerful processor and a powerful graphics card. The 15.6-inch display is a 144Hz refresh rate IPS panel, which makes all in-game animations smooth. AMD components are under the hood – there's an 8-core Ryzen 7 5800H processor, along with Radeon RX 5500M graphics to deliver competitive performance along with FSR features. Multitasking, even while gaming, won't be a problem thanks to 16GB of RAM. The thermal solutions for the CPU and the GPU consist of 6 heat pipes which optimally draw heat from the components being rather large.