Nvidia DLDSR is about to make your PC games look better than ever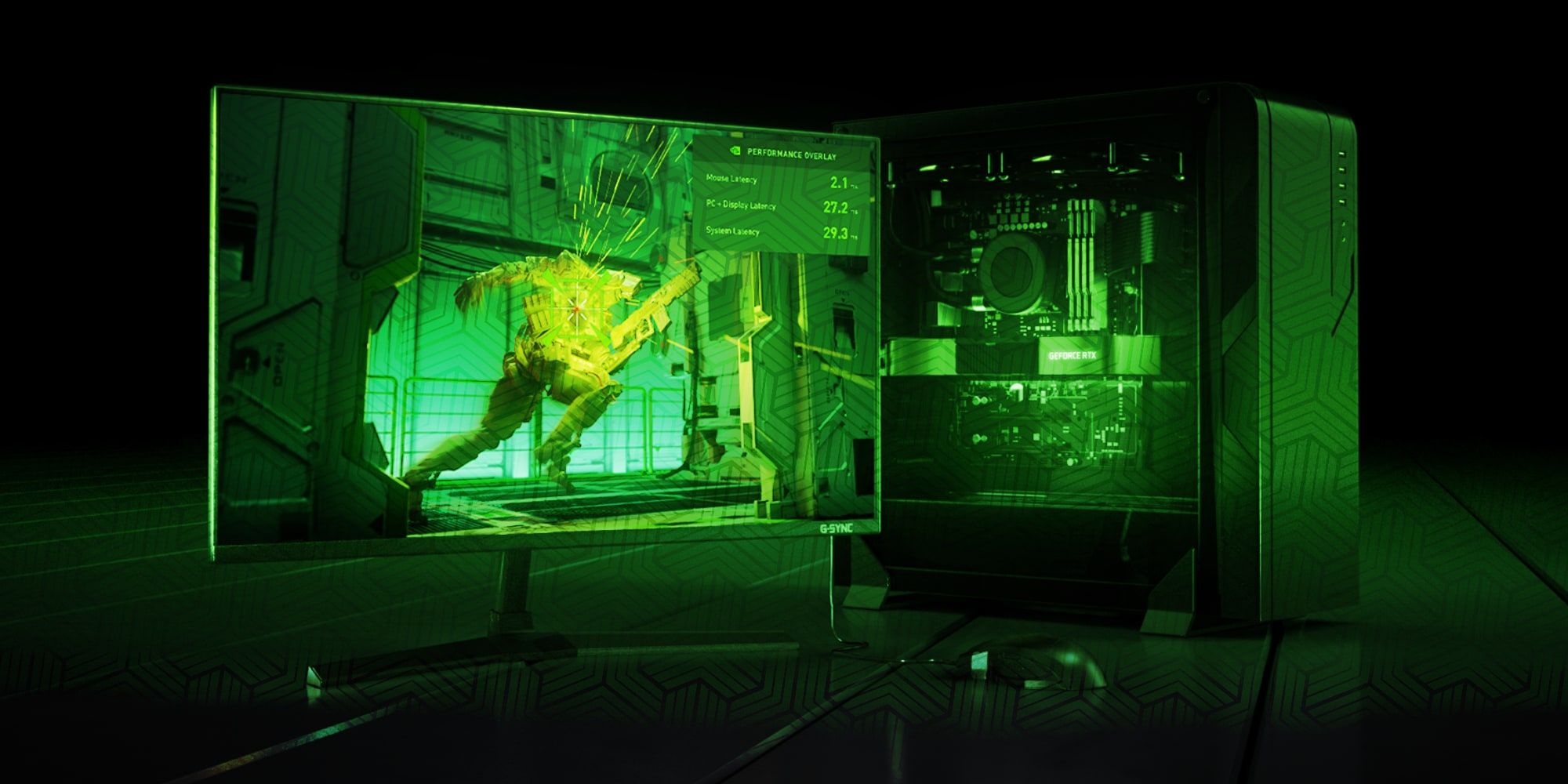 Nvidia's latest software update improves PC gaming performance and clarity when using HD displays, using deep learning to improve downscaling quality.
Nvidia recently announced a new graphics scaling technology called DLDSR that will make PC games look better than ever on standard monitors and works with all games. New technology is exciting, but it's sometimes a frustrating reality when compatibility restrictions limit use to only a few of the latest games. Another often encountered issue is the need to update multiple parts of a gaming rig to reap the benefits. Nvidia's DLDSR appears to be a solution to both of these problems and it's coming soon.
Nvidia is the premier GPU manufacturer and its ray tracing technology has been unchallenged for many years. However, recent advances from AMD have bridged the gap and AMD's latest Radeon RX-6000 series compares well to Nvidia's latest GeForce RTX 30-series graphics cards. Beyond raw power, both companies have been refining their software solutions and scaling super-resolution has been a big priority recently, with AMD matching Nvidia's DLSS with FidelityFX and Radeon Super Resolution.
Related: GPU Shortage May Start Easing in Second Half of 2022, Says NVIDIA
Nvidia recently introduced a new type of super-resolution scaling technology called DLDSR (Deep Learning Dynamic Super Resolution) and it's available on a wider range of games and devices. than the DLSS (Deep Learning Super Sampling) of the same name. While DLSS requires game developers to code specifically for this graphics technique, the new DLDSR is automatically applied to all games. Another important difference is that DLDSR is a downscaling technology, rather than an upscaling one like DLSS. This means it's useful when the gaming rig has more power than it needs to play in the connected monitor's native resolution. In an example to clarify this, Nvidia explained that with a gaming system that has a 1080p monitor and gets 145 FPS (frames per second) while playing Prey at 1080p, DLDSR can deliver 143 FPS with reduced resolution which is perceptually similar to 4K quality. The takeaway is a much cleaner picture at about the same speed.
How Nvidia's DLDSR Downscaling Works
Downscaling means that the computer and GPU process graphics at 4K resolution, but outputs to the display at its normal 1080p resolution. While it's impossible to make a 1080p monitor as sharp as a 4K screen, this downsampling method improves image quality by smoothing edges, reducing flare, and improving detail. Nvidia GPUs already have a form called DSR, but that usually results in a significant drop in performance. In the example given above, when reading Prey when using DSR, the frame rate drops to 108 FPS. Although still very playable, it is well below the 143 FPS of the new DLDSR.
DLSS scales from a lower resolution to a higher resolution, which is nice when connecting to a 4K monitor but running a computer system that can't process 4K graphics fast enough. DLDSR is for the opposite case, where the computer has plenty of power but the attached screen is of lower resolution. Nvidia said the update will be available from January 14, 2022. To enable DLDSR, the user simply needs to install the new driver, open the NVIDIA Control Panel, and select DLDSR below Manage 3D settings and RSD Factors. This should result in an immediate improvement in framerates on any game, a very nice New Year's gift from Nvidia.
Next: Nvidia Just Released Another RTX 3080 You Probably Can't Buy
Source: Nvidia
Fantastic Four Reveal Horrible Truth About Reed Richards' Body
About the Author