LifePoint Health Completes Kindred Healthcare Transaction | News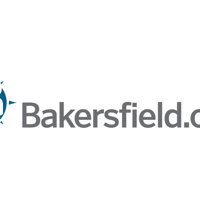 NASHVILLE, Tennessee – (BUSINESS WIRE) – December 23, 2021–
LifePoint Health today announced the completion of transaction with Kindred Healthcare and the associated launch from ScionHealth. As a result of the transaction, LifePoint, a leader in community care delivery, expanded its presence as a diverse health care delivery network that spans 29 states and includes more than 65 campuses from community hospitals, more than 30 rehabilitation and behavioral health programs. hospitals and over 170 additional care sites across the health care continuum. Additionally, ScionHealth officially launched with 79 hospital campuses in 25 states – 61 long-term acute care hospitals and 18 community hospitals and associated health systems.
"Today we are entering a new chapter in the future of LifePoint Health," said David Dill, President and CEO (CEO) of LifePoint. "By adding Kindred Healthcare's rehabilitation and behavioral health expertise and activities to LifePoint, we are well positioned to advance the delivery of health care in communities across the country with a focus on quality, innovation and value in markets where we can create and support diverse services and sites of care. . We look forward to investing in healthcare delivery opportunities, growing our staff, and working with new and existing partners to ensure that no patient has to choose between accessing great care and accessing care close to home. "
The extensive LifePoint system has approximately 50,000 dedicated employees and 3,000 providers working in community hospital campuses, physician's offices, inpatient rehabilitation facilities, behavioral health facilities, acute rehabilitation units, health centers. outpatient and post-acute care facilities. It also has more than 15 new rehabilitation and behavioral health hospitals under development.
In addition, the company has an extensive network of partners operating across the healthcare continuum with whom it works to create new services and advance access to high quality care in its regions. As it seeks to grow and meet the changing needs of those it serves, LifePoint will continue to foster legacy collaborations as well as pursue new partnerships with academic medical centers, complementary service providers, organizations. community and others who share their mission of making communities healthier.
Thanks to his LifePoint transfer strategy, LifePoint will also continue to drive innovation in care by identifying, investing and deploying solutions to improve quality, access and patient outcomes. It will develop new businesses such as 25m Health and pursue additional partnerships with health technology innovators such as eon, Cadence and Loyal that will enable it to help develop and refine technological solutions and business platforms that support its communities and advance the delivery of care in its regions and beyond.
Dill will remain at the helm of LifePoint Health as President and CEO. The leadership team joining him to lead LifePoint into the future includes:
Mike Coggin, Executive Vice President and Chief Financial Officer
Victor Giovanetti, President, Hospital Operations
Jason Zachariah, President, Integrated Solutions
Jennifer Peters, Executive Vice-President and General Counsel
Sonny Terrill, Executive Vice President, Human Resources
"As we celebrate the future of LifePoint, we also mark the official launch of ScionHealth," added Dill. "Like LifePoint, ScionHealth is committed to collaborating, investing in innovative services that will benefit the people it serves, making healthcare more accessible and supporting healthier communities. While LifePoint and ScionHealth have a lot in common, we will serve unique populations and communities across the country. "
Based in Louisville, Ky., ScionHealth is led by former LifePoint executive Rob Jay. The company is made up of 79 hospitals, including 61 Kindred long-term acute care hospitals and 18 of LifePoint's community hospitals and associated health systems. It provides high-quality, patient-centered acute and post-acute hospital solutions in 25 states.
LifePoint and ScionHealth will operate independently with separate management teams and boards of directors. Companies expect this transition to be smooth for employees, partners, patients and the communities they serve.
Barclays and Guggenheim Securities, LLC, served as financial advisers to Kindred, and Debevoise & Plimpton LLP and Mintz, Levin, Cohn, Ferris, Glovsky and Popeo, PC, served as legal advisers to Kindred. Funding for the transaction was provided by Barclays, Citi and RBC Capital Markets. Citi and RBC Capital Markets were the financial advisers to LifePoint Health. Sidley Austin LLP, K&L Gates, LLP and Paul, Weiss, Rifkind, Wharton & Garrison LLP have served as legal counsel to LifePoint Health.
About LifePoint Health
LifePoint Health is a leader in community health care serving patients and providers across the continuum of health care. Driven by the mission of making communities healthier, the company has a diverse and growing healthcare delivery network comprising over 65 community hospital campuses, over 30 behavioral and rehab hospitals and more. 170 additional care sites, including acute rehabilitation units, post-treatment centers and facilities. Its 50,000 dedicated employees and 3,000 employed providers are at the forefront of healthcare innovations in 29 states. You can find more information about LifePoint at www.LifePointHealth.net.
View source version on businesswire.com:https://www.businesswire.com/news/home/20211223005344/en/
CONTACT: Michelle Augusty
615-920-7654
KEYWORD: TENNESSEE UNITED STATES NORTH AMERICA
INDUSTRY KEYWORD: HPITAUX GENERAL HEALTH HEALTH PRACTICE MANAGEMENT
SOURCE: LifePoint Health
Copyright Business Wire 2021.
PUB: 12/23/2021 12 p.m. / DISC: 12/23/2021 12:01 p.m.
Copyright Business Wire 2021.