Beyond E3 2021: schedule for each summer gaming event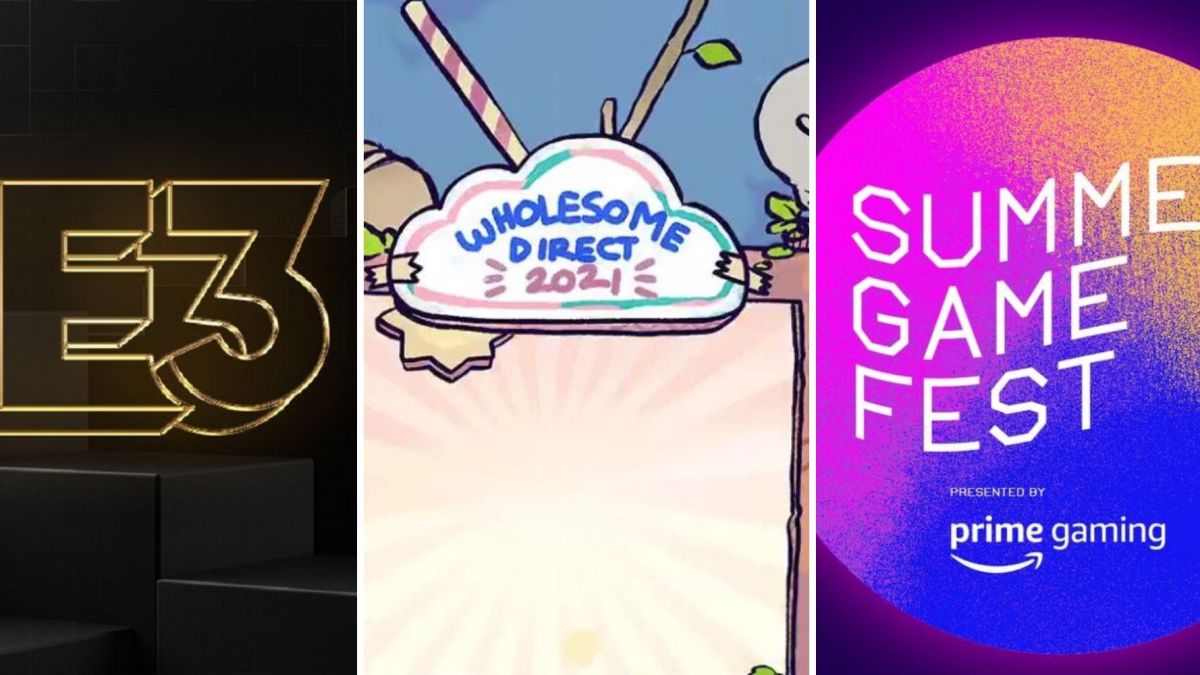 Summer is all about the latest news on game announcements and trailer releases. The Electronic Entertainment Fair (E3) is the the most famous and even followedt since most of the biggest development and publishing companies are joining forces to be present and disclose their new titles. Although this is not the only summer gaming event. This year, in 2021, E3 is back, yet there is other events than the one mentioned which will reveal new content on upcoming games.
For users keen to learn more about upcoming gaming events, we're going to break down all of the ones happening this summer around the world.
Collective Guerrilla 2
After the cancellation of E3 in 2020, new events popped up and one of them was the Guerilla Collective where we got to see many indie games and big names like Baldur's Gate 3. It's defined as a "digital game festival to reveal new announcements, trailers, gameplay, etc., bringing together some of the world's most prominent developers and publishers!", and it's come back with a two day edition.
When: June 5 at 8 a.m. PT and June 12 at 8 a.m. PT
How to watch: on Twitch
Indie Live Expo
Over 300 indie games will be presented in a Japanese event which is sponsored by companies like Microsoft, Sony and Koch Media, among others. This provides a great opportunity to discover hidden gems that are out of the spotlight.
When: June 5 at 2:00 a.m. PT
How to watch: Twitch, YouTube, Blilibli and Twitter
Battlefield 6 event reveal
Electronic Arts unveils Battlefield 6 on June 9. EA announced it via Twitter by posting a teaser. This caused a huge backlash in the community as it seemed the game will take place in the near future. The company will not attend E3 2021 but will have his own event in July where probably more Battlefield will be shown.
When: June 9 at 7:00 a.m. PT
How to watch: EA's social media accounts
Summer game party
Given the cancellation of E3 2020, Geoff Keighley hosted his own all-digital event: Summer games festival. It was formed by several events spread throughout the months of June and July. Titles such as Tony Hawk's Pro Skater 1 + 2, Star Wars Squadron, and the awesome Unreal Engine 5 tech demo were featured. This year, the Summer Game Fest kicks off on June 10 with several events and live broadcasts throughout the month of June and featured partnerships with Xbox, PlayStation, EA, Bandai Namco Entertainment, Activision Blizzard, Epic Games, Amazon Games, Capcom …
When: Kicks off June 10 at 11 a.m. PT
How to watch: all major live streaming platforms – including Twitch, YouTube, Twitter, Facebook and more
Koch Primetime
Koch Media is hosting their own digital event with a live broadcast a day before E3 2021. It was kind of a ambiguous announcement since it was revealed by the Summer Game Fest Twitter account, where the date was mentioned while nothing regarding upcoming games was mentioned.
When: June 11 at 12 p.m. PT
How to watch: via Summer Game Fest channels
Healthy live
More … than 75 independent games await to be discovered by fans in this event which returns for the second year. It has a very specific purpose, like games promote cold vibrations, which makes it a very unique event where action-paced AAA games are not the way forward for their developers.
When: June 12 at 10 a.m. PT
How to watch: via Guerrilla Collective's Twitch channel
E3 2021
The ultimate gaming event of every summer is back and big publishers and developers are participating. Microsoft with Xbox and Bethesda, Ubisoft, Nintendo, Square Enix, Capcom and Konami are just a few of the more than 60 companies who will be present to present what they have to offer.
When: From June 12 to June 15
How to watch: via its online portal, app, Twitch, YouTube, Twitter and Facebook
Steam Next Fest
The classic Steam Game Festival has been renamed Steam Next Fest. A new opportunity, as stated on the official website of "explore and play hundreds of game demos, watch live streams from the developers, and chat with the teams about their current games, coming soon to Steam. "
When: from June 16 to June 22
How to follow: on Steam
PAX online
PAX East is online this year, but be sure to bring home everything you already found at this convention: "stimulating panels, exciting live broadcasts, new game demos, tournaments and a one-of-a-kind community experience. ". Its independent showcase promises to bring together a compilation of Steam's "best of the best" games after reviewing over a hundred titles.
When: from July 15 to July 18
How to watch: Twitch, YouTube, Twitter and Facebook
EA Play Live
Electronic Arts is one of the companies that have decided to skip E3 (again) and prepare your own digital event. This year, they will do it a month after E3. However, they have a wide range of titles enough to grab the interest of users. Battlefield 6, Madden 22, FIFA 22, The Sims 5 or new content on Apex LegendThese are some of the real possibilities that could be presented at their stage among others. This is a must for any player.
When: July 22
How to watch: To be determined
QuakeCon
Bethesda, despite having been acquired by Microsoft, will continue to celebrate its QuakeCon in 2021. An event that has celebrated franchises such as Doom or Quake and which also returns with a digital-only format.
When: August 19 to August 21
How to watch: To be determined
Gamescom
The annual event celebrated in Cologne, Germany also returns with a full digital edition, leaving behind the hybrid format he followed in 2020 for security reasons. His opening night will feature Geoff Keighley and users should expect multiple highlighted games throughout the event as well as developer talks and discussions.
When: from August 25 to August 29
How to watch: to be determined
The state of play of Sony?
Sony held an inventory on May 27 that focused entirely on Horizon Forbidden West and its gameplay reveal. PlayStation will not be attending E3 2021. They could have their own event at some point in the summer or after to grab the user's attention with new information about future exclusive games.