AMD Unveils New Mobile and Desktop Radeon Graphics Cards Designed for Thin-and-Light Laptops and Affordable Gaming PCs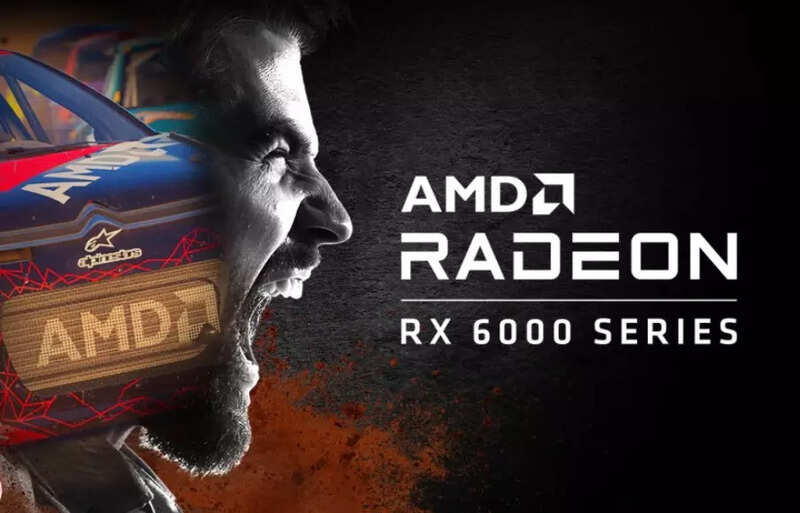 AMD unveiled additions and improvements to the AMD Radeon graphic portfolio. The company announced new additions under the AMD Radeon RX6000M series graphics family.
The lineup now includes AMD Radeon RX 6850M XT, Radeon RX 6650M XT, Radeon RX 6650M, Radeon RX 6500M and Radeon RX 6300M ​​mobile graphics cards. The company also announced the AMD Radeon RX 6000S line of mobile graphics cards – the AMD Radeon RX 6800S, Radeon RX 6700S and Radeon RX 6600S.
The company says the new GPUs are optimized to deliver power-efficient high-performance gaming to thin-and-light laptops.
On top of that, the company also announced the AMD Radeon RX 6500 XT and Radeon RX 6400 desktop graphics cards, designed to make 1080p gaming for triple-A titles more accessible.
AMD Radeon RX6000 Series: Features
All new AMD Radeon graphics solutions come with the AMD RDNA 2 gaming architecture and offer high-bandwidth, low-latency AMD Infinity Cache memory technology and support for GDDR6 memory.
They also support Microsoft Windows 11 and Microsoft DirectX 12 Ultimate, AMD FidelityFX super resolution (FSR) upscaling technology and other features that claim to provide good visuals, high refresh rate.
The AMD Radeon RX 6500 XT graphics card claims to deliver up to 35% faster gaming performance on average at 1080p resolution at high settings compared to the competitor's offering, while the AMD Radeon RX 6400 graphics card is designed to offer 1080p gaming in OEM systems. The GPUs are built using 6nm process technology which claims to deliver performance and power efficiency.
The AMD Radeon RX 6000M series features the new AMD Radeon RX 6850M XT GPU which claims to deliver up to 1440p gaming performance for next generation premium laptops. The graphics cards claim to deliver 7% faster gaming performance on average than the previous high-end AMD Radeon RX 6800M mobile GPU.
The AMD Radeon RX 6000S Series mobile graphics card is specifically designed to provide a balance of performance and efficiency for slim form factor devices. The 100W AMD Radeon RX 6800S GPU should deliver thin and light 1080p gaming by delivering up to 100 FPS in select titles at max settings.
In addition, AMD also introduced several new and improved AMD smart technologies as well as the next version of the AMD Software application — Adrenalin Edition.
Speaking of the new AMD Radeon RX 6000 family of graphics cards, Scott Herkelman, senior vice president and general manager of the graphics business unit at AMD, said, "More and more developers are taking advantage of exciting new features to create incredible and realistic visuals, requiring new levels of graphics power. Our goal is to ensure that as many players as possible enjoy these games as the developers intended. We're excited to introduce a new arsenal of graphics products and technologies so everyone can enjoy today's great games the way they were meant to be experienced, whether on the desktop or on the go.
FacebookTwitterLinkedIn
---